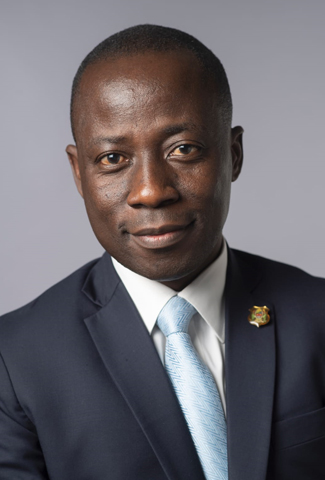 Professor GASTORN, Kennedy
Asian-African Legal Consultative Organization
Ambassador Professor Kennedy Gastorn practises law as Advocate of the High Court of Tanzania, Commissioner for Oaths and Notary Public. He is also an Honorary Fellow at the Asian Institute of Alternative Dispute Resolution, Malaysia. He has extensive experience in handling public international law, international investment and commercial law and related matters.
He is a Member of the Investment Support Programme for LDCs Steering Committee with the International Development Law Organization (IDLO) and Office of the UN High Representative for the Least Developed Countries, Landlocked Developing Countries and Small Island Developing States. He is the immediate past Permanent Representative of the United Republic of Tanzania to the United Nations, New York (2020–2023). He served as the Secretary-General of the Asian-African Legal Consultative Organization (AALCO) (2016–2020) in New Delhi, India.
Previously he was the National Coordinator of the Development Partners' Basket Fund for Legal Sector Reform Working Group in Tanzania, Member of the National Environmental Advisory Committee in the Vice President's Office in Tanzania, and National Convenor of the Rule of Law Forum for Tanzania by IDLO. He also worked as the Associate Professor of Laws, Associate Dean of School of Law, Head of Department of Public Law, and Director of Internationalization at the University of Dar es Salaam.
He holds a J.D. from the University of Bayreuth and the LL.M. and LL.B. from the University of Dar es Salaam.